Europework is working with every hospital or clinic in every federal state in Germany !
Building bridges
A bridge is so much more than the mere connection of two points. Looking more closely, one might realize one thing: a bridge is made - to - measure. It must be strong and durable to serve its purpose. In order to use it, one must trust it. Europework fulfills such a function. As amedical mediation agency, we are specialized in the placement and support of foreign doctors within Germany.
What we do
Europework is a mediation agency for foreign doctors which its located in Germany. Through adequate advice and assistance in finding asuitable position as a doctor, also we provide internships at German hospitals and arrange language courses at excellent languages schools. We offer our clients access to the German health system and accompany our clients on their way to practice medicinein Germany.
How we help you
Our service includes complete support on your way until your signed working contract with a German hospital.
We also finance the costs of your German-language-lessons in Germany.From level B2 to C1 (Medical German)
+++ NEW: Worldwide German-language-lessons via online +++
From July 1st 2019 on, our medical doctor clients can also receive language-lessons via Skype in their home country.
Thus, we can help you worldwide to improve your German-language-skills. We have in total six German-language teachers at our disposal.
The following language levels can be taught: B1.1, B1.2, B2.1, B2.2, C1.1, C1.2. Two of our teachers can also offer special lessons to prepare you for the language exam.
The costs are around €10,- up to €25,- per hour.
Even if you are still in your home country, we can already support you!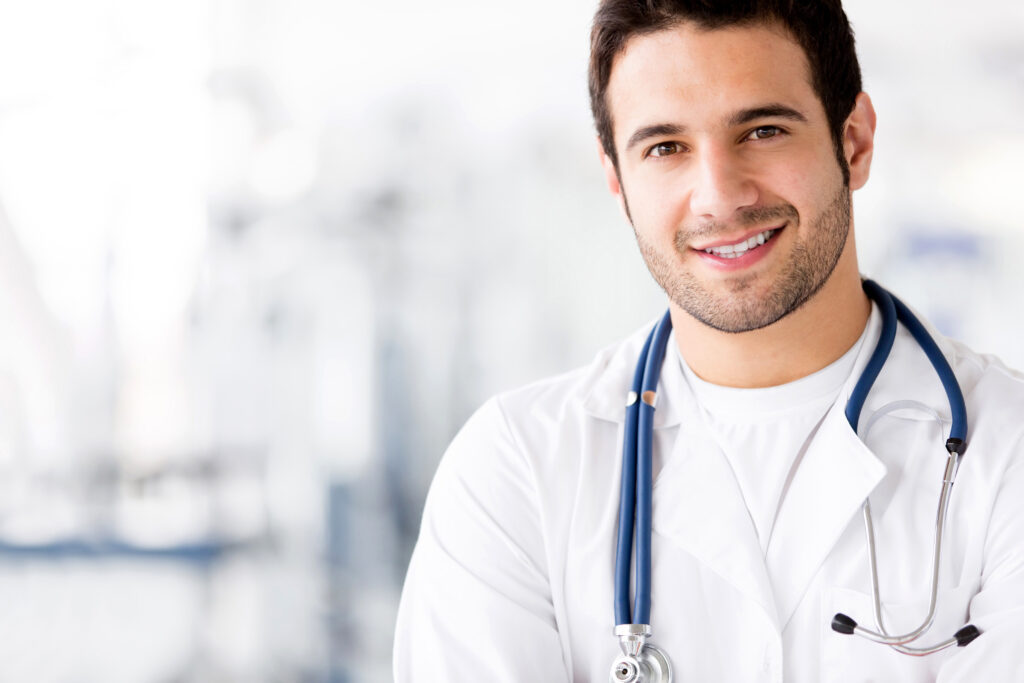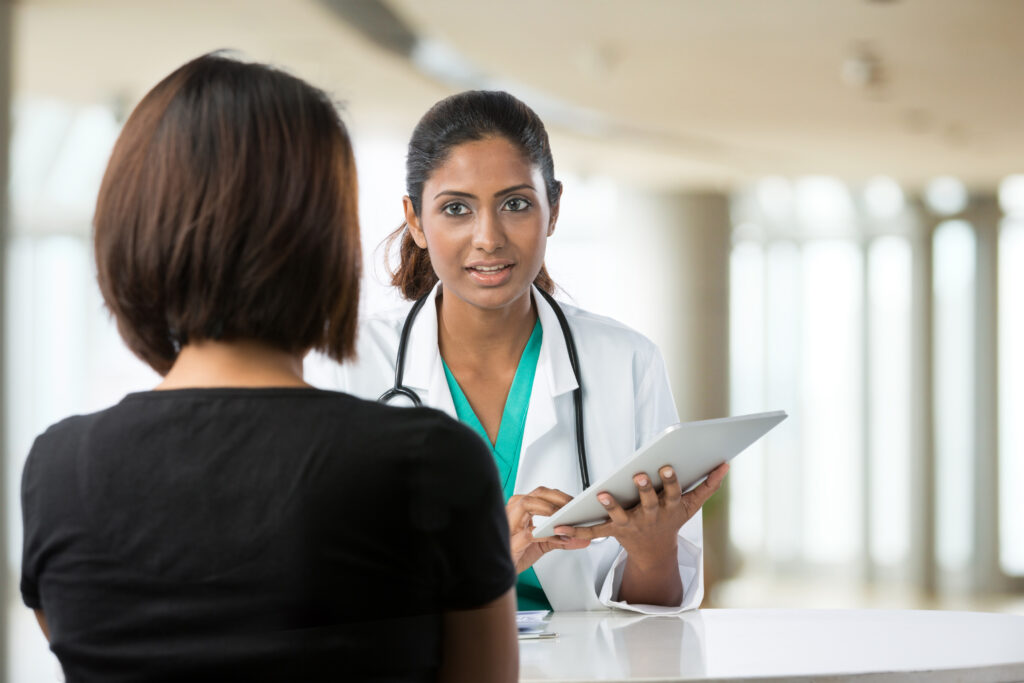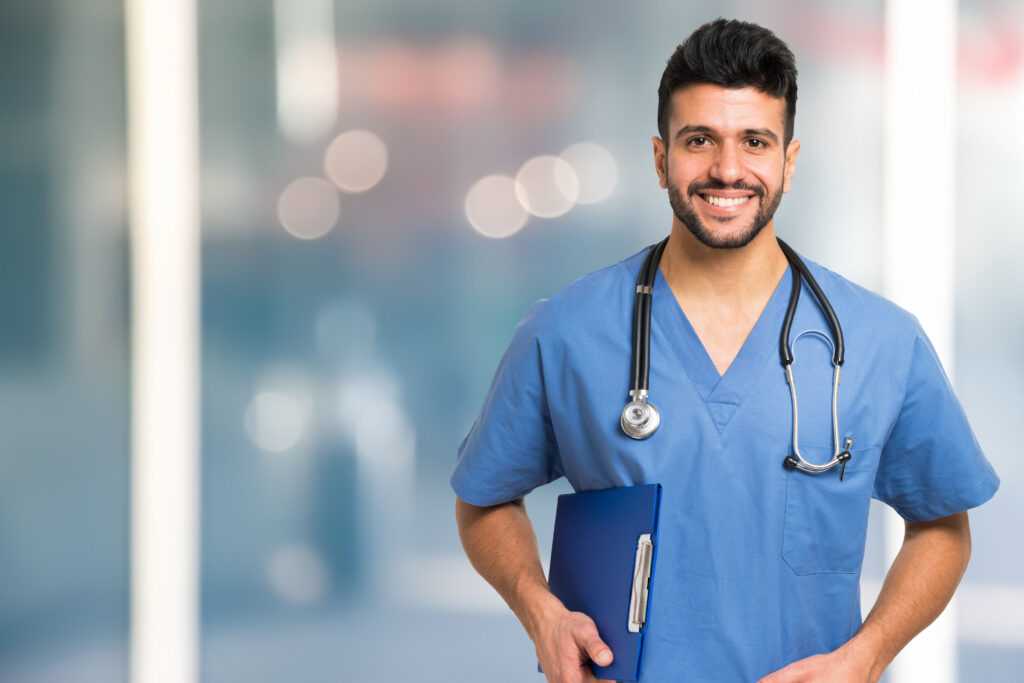 Integration of foreign medical doctors in Germany
Fachsprachenprüfung (medical German language exam)
Germany is one country but consists of 16 different states ("Bundesländer"). Every state has its own chambers of doctors and its own health authorities, and therefor their own laws and regulations. Since January 2017, all foreign medical doctors who wants to work in Germany have to pass the medical language exam on C1 level so called "Fachsprachenprüfung" in order to obtain a permanent license to practice medicine in Germany ("Approbation") or for who studied medicine outside the EU the temporary license to practice medicine. (Berufserlaubnis) This medical language exam on C1 level is carried out in each state exclusively by the chamber of doctors! And in some states this German medical languages exam is much easier than in the other states.
Europework knows exactly where to start in Germany!
We from Europework know exactly in which state the medical language exam is less difficult. This German medical language exam is the most important element in your immigration process to Germany. In order to be granted a license to practice medicine ("Approbation") in Germany, you first have to pass the "Fachsprachenprüfung"! Your preparation for the medical language examination should look like this: If you come to Germany with a B2-German-language-certificate, you need to do to complete general German-language-courses up to level C1, this takes 2 months. Special courses for medical German on C1 Level has duration of one-month.
Differences between the chamber of doctors and health authority
The health authorities are responsible for granting the permanent license to practice medicine in Germany ("Approbation").The chambers of doctors are responsible for the medical language examination (and the continuing medical Post graduate education regulations).The chambers of doctors assess how many years of your foreign training and work experiences will be recognized in Germany. As soon as you have your German license to practice medicine, you need to become a member of the chamber of doctors in the state where you are employed.
Non EU Doktors: "Gleichwertigkeitsprüfung" and "Kenntnisprüfung" – Europework can assist you!
Foreign non European medical doctors who have completed their Medicine studies in a country outside the EU will first receive a temporary license to practice ("Berufserlaubnis"). This temporary license to practice medicine is valid for two years and bound to a specific state and also tied to a specific clinic or hospital.
During this time, your foreign, non-EU academic curriculum will be assessed by the health authority. This procedure is called "test of equivalence" ("Gleichwertigkeitsprüfung") or "Defizitprüfung". If your academic curriculum is considered equivalent to the German academic curriculum, you will immediately receive a permanent license to practice medicine in Germany ("Approbation").
If your academic curriculum is not considered equivalent, you are required to take an oral knowledge exam ("Kenntnisprüfung") in Germany. This oral knowledge exam lasts 90 minutes and is done by 3 Professors about three topics: Surgery /Internal medicine and one elective topic. This applies to all states. However, there are huge differences in the level of difficulty of this exam depending on the specific state.
Thanks to our many years of experience at Europework, we can estimate precisely in which state the chances are the highest that a medical doctor's non-EU academic curriculum will be regarded as equivalent, so that they do not have to attend the oral knowledge exam. (Kenntnisprüfung)
In case a medical doctor still has to attend this oral knowledge exam, we also can estimate very well in which state they are more likely to pass.
Internship in German hospitals
Europework has longtime experiences with hospitals in Germany, therefor we can organize an internship for you as observer doctor. Therefore, you need have a German language diploma on B2-C1 level. Some hospital demand a B2 diploma but mostly they demand a C1 level. Mostly the hospitals provide board and lodging.
Remuneration for doctors in Germany:
The remuneration is more or less the same, no matter in which hospital you are working in. It also doesn't matter in which field you are working in, so a psychiatrist gets the same salary as a surgeon..
Post-graduate (assistant-doctor) (Paylist from 2022)
1.year experience €4.938,79
2 years' experience €5.218,73
3 years' experience €5.418,68
4 years' experience €5.765,29
5 years' experience €6.178,49
6 years' experience €6.339,66
Specialist doctors ( Fachärzte) are starting from €6.518,41 – up to around €8.164,68, – (depending on the years of experience).
Specialist doctors + 6 experience you become " Oberarzt". They are responsible for several assistant doctors.+ €90.000,-
Leading Oberarzt.+€120.000,-
Chiefdoctors who are responsible for the whole department. +€180.000,- a year.
Curriculum Vitae
YOU HAVE ONLY ONE CHANCE TO LEAVE A FIRST IMPRESSION!
General information:
– Letter of motivation: a meaningful description of your reasons why you want to work in a specific field;
– What responsibilities / tasks did you have in your previous and present job (What treatments and procedures do you perform?)?
Layout:
Photo
Add a recent photo of you to your CV. Do not forget to smile! Be careful to wear neat and professional clothes (if you are male, wear a tie). Put the photo in your CV at the top right edge of the first page (before personal data).
Personal data
First name, surname, address, telephone number, e-mail address, date of birth and birth place, gender, marital status.
Education
University (with homepage address) from when to when (dd.mm.yy to dd.mm.yy).
Professional career
Specialist retraining, assistantship, etc. Always name clinics with homepage address and specify from when to when (dd.mm.yy to dd.mm.yy).
No shortcuts!
Always write full names!
Publications
Please be careful to write down complete references. Name the title, all authors and co-authors, name of the journal and in which year your work was published.
Language
Start with the native language, then name the others. Which language level? Example: B2 / C1 / C2.
OP catalog
To the surgeons and anesthetists: please write an OP catalog in tabular form. Your catalog should surgeries / interventions that have done until this day and their number. Please distinguish between the interventions that you have performed independently and the ones that you have performed as an assistant. Note only surgeries / interventions that you have actually performed yourself; no interventions that you only attended as an observer!
Please send the completed form to europework@email.de
---
P.G. Verweij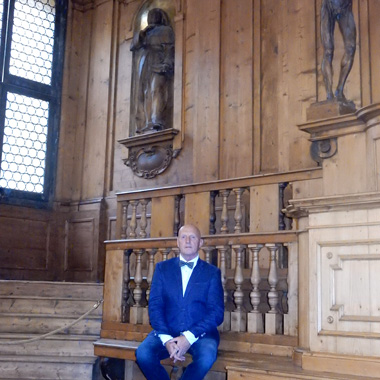 Pieter Guweltherus Verweij
I look forward to mediate you to the position you always wanted.
My life's journey has taken me through various European destinations. I have recently settled again in Germany, both privately and on business. ( get married) But I was born in the Netherlands and lived for several years in Germany and France. I was from 2015 -2020 based in Switzerland. Still we are active in Switzerland with www.MedHunterEurope.com is the result of the experience I have gained this way. Experiences that I use today to enable medicals to make a smooth change to a working environment that corresponds both to their medical qualifications and their own personality.
I started years ago with www.europework.eu to bring medical doctors from all over the world to Germany. Many of the former assistant doctors have now become specialists. A beautiful experience, which caused me to direct with MedHunterEurope still more strongly to the switching within Germany, Switzerland.
Why? On the one hand – and this applies above all to mediation within Germany – because there are countless opportunities and it is almost impossible to get a comprehensive overview of the situation without having to deal with it in detail and make contacts on a daily basis. On the other hand – and this applies above all to the mediation abroad – because in retrospect I have to state that all these experiences, other countries and languages, other conventions and traditions have enriched my life and also my career. Even though many of the decisions I made were accompanied by great uncertainties, I do not regret any of them – because I have grown beyond myself through each and every one of them.
I would be happy to use my experience in supporting you on your way and in your career. I hope that you will trust me to be able to help you with words and deeds.
Sincerely yours, Pieter Guweltherus Verweij
Recommendation letters
After graduating from china a chapter closed itself and there I was looking for another Adventure. Germany showed itself quite promising. After some research and contacting Europework, I was advised to go to Germany and study the language first. The adventure started by attending language courses at Goethe Institute. When I completed the B2 level, I contacted Mr. Verweij and he advised me to continue the language courses and to complete the C1 level. After obtaining my C1 level he suggested 2 language institutes in Düsseldorf, where I was able to learn and prepare for the medical German exam. Mr. Verweij provided me also with a personal coach, who offered valuable information and tips about both the upcoming job interviews and exam. All praise to God, I was able from the first interview to get a job in a rehabilitation klinik. I was first offered the opportunity to undergo a practical training which proved itself very helpful for the exam. The next step will be to get my "Approbation" but meanwhile I can enjoy working in Germany for 2 years. I would like to use the opportunity to thank Europework and Mr. Verweij for their help and support. Thus a Journey full with doubts and difficulties; which seems impossible to reach at the beginning. Do contact Europework and Mr. Verweij will gladly help you through it alleviating the burden.
Dr. A., Mauritius, China – Germany, NRW
Internal Medicine
My Experience with Europework and Mr. Pieter Verweij. As a new bee in Germany with so many challenges ahead, it was a big challenge to find a workplace in a hospital, in which I could finally begin my speciality training. From day one I came in contact with Mr. Pieter, it was not just the formal relationship. It was the assurance and the support he offered me. I was completely messed up, my cover letter to my CV. Mr. Verweij and his assistants at Europework turned it into a piece of gold. The cover letter and the CV was absolutely well formed and written. Last but not the least Mr. VERWEIJ is a warm hearted man. Stay care free, send your letter to Europework and let them guide you. I wish you all the best, EUROPEWORK REALLY WORKS!!! Cheers!!!
Dr. G., Tirunelveli, India – Thüringen
Internal Medicine
My name is Dr. Vinod Kumar Malik. I come from Haryana in India and I have done my Medical University in Romania. I was highly interested to do my postgraduate studiess in Germany because Germany is famous for structure and high-quality. So I decided to go to Germany and did overhere my German language courses until the C1 level. I started to try to find a postion by myself and I wrote a lot of Letters to a lot of hospitals and I had even one Interview but this was also without any result and I was close to give up after all my struggle to find a postion in Germany. Then I found on the Internet "Europework"and I met in Person the Director,this nice gentleman Mr. Pieter, who gave me hope and adviced me. His secretary practise with me several times "how to do Interviews" in Germany and they made a complete makeover off my CV and we finally found a job where I feel like home! I truely thank Mr. Pieter (Europework) for whatever they did for me and I truely appreciate it . I recommend everyone to go through Europework to FIND your dream job!
Dr. M.
from Hatyana, India now in Saarland, Germany
FAQ
How is it possible that Europework works for free for doctors?
Because the hospitals pay us a mediation-fee as soon as doctor starting officially in a hospital. Thats why we and the our doctors-clients have the same goal, for us it is very important that the doctors starting as soon possible officialy ( with the licence to practise medicine) in Germany because only then the hospital pay us the mediationfee!
Need more information about the possibilities or want to start working in Germany?